It was delight to work and collaborate with Kamara. I greatly appreciated her attention to detail , and skillset. She was my "GPS" as we navigated through not only setting up a complete LinkedIn profile, but also how to utilize it. What stands out for me, is her process. It's all done in thorough steps – with in depth consultation, brain storming and guidance. She is passionate, kind, experienced and DELIVERS RESULTS! What a pro! If you are asking yourself "where do I begin"? – here's a tip contact Kamara!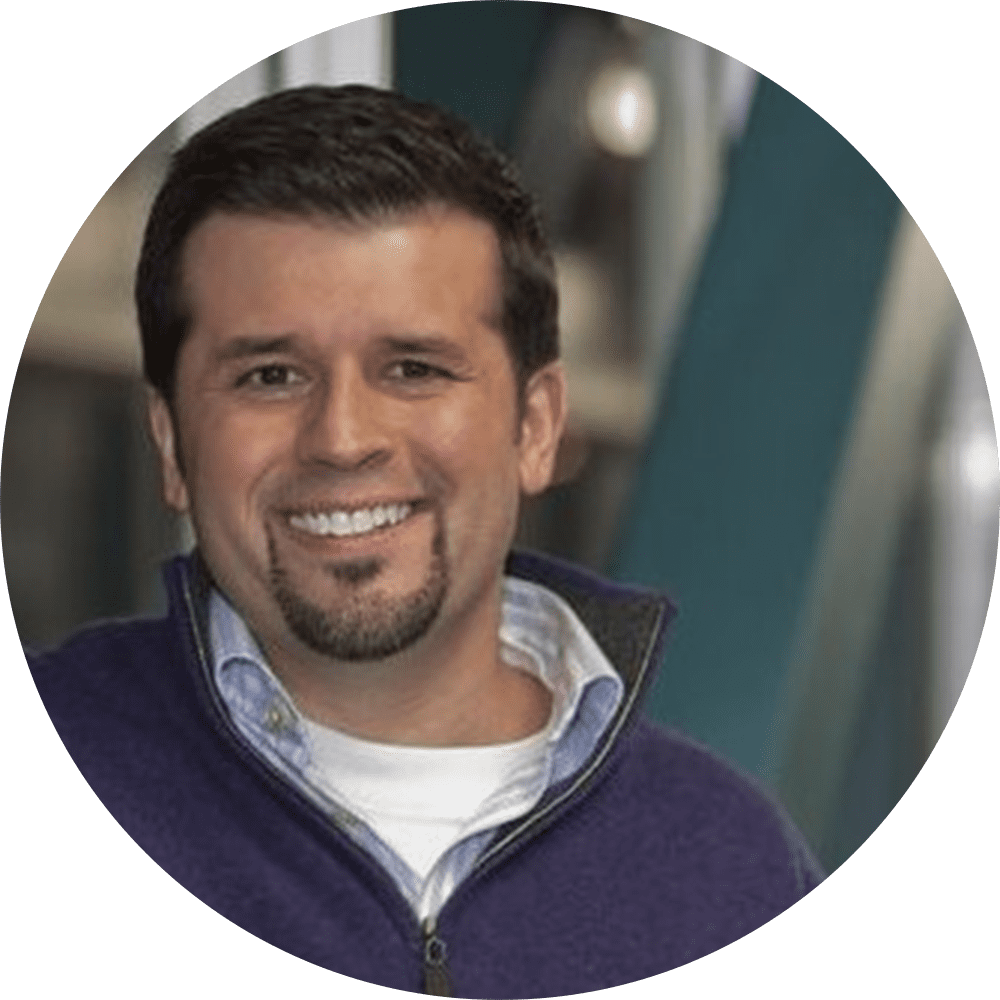 Working with Kamara was an amazing experience from the start to the finish. It was amazing how Kamara was able to take my work experience and align it to where I was looking to take my next step in my career. By listening to my experience and interests, she was able to draw out important details, history and experiences to create a resume that really highlights what i have accomplished and showcases my abilities. I have recommended Kamara to several people looking to make a change already, and will continue to recommend her to my network. Thank you so much for your help Kamara!
SVP, Digital Banking – Toronto, ON
I recently had the opportunity to work with Kamara on both my Resume and Linkedin profile and I have worked with a few in the past but truly no-one that compares to Kamara for many reasons. The first thing she wanted to do is learn more about me and what I was wanting to accomplish and at the same time she wanted to see my current Resume and Linkedin profile. She immediately pointed out some things to me that made sense. From there, we had another 2 hour session solely focused on my career, core competencies, accomplishments etc and this was not easy as she pushed me to bring out the best work I have done so she can help show that. Her ability to ask those questions, to help me think thru examples was simply "top shelf". Within 5 days, I had a first draft of my Resume which when I read it, I was ready to hire myself because for the first time, I believe that my Resume reflected me. We had some minor tweaks to be made and from there it went to proofspelling etc. Today, I graduated with Kamara as we spoke about my Linkedin competencies and job searching – but here is what I really like about Kamara – just because I graduated she wants to stay engaged and help within areas of scope. Really admire her for that…..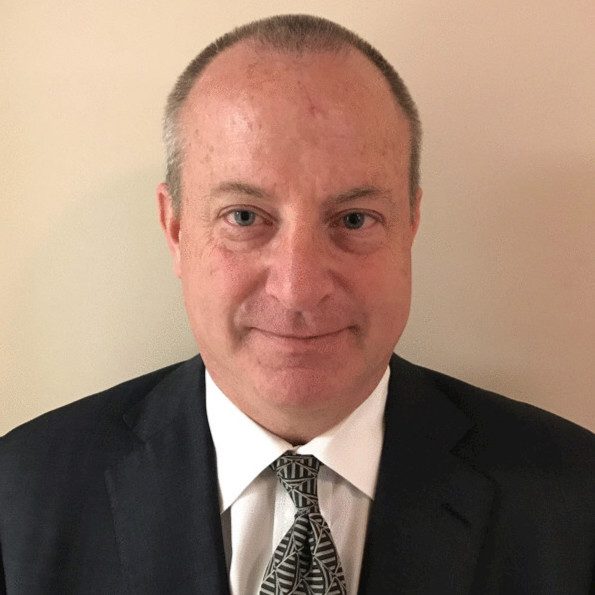 VP, Sales, Food Services & CPG – Atlanta, GA
Kamara has a well-structured candidate discovery process that enabled me to unearth previously forgotten career milestones.
A detailed questionnaire followed by an in-depth phone consultation teased out my strengths while shaping a career narrative aligned to my target roles. Her advice around the strategic use of LinkedIn and approaches to networking is first rate. I'd recommend getting in touch with Kamara if you're looking to spruce up your career marketing material!
Procurement Specialist – Perth, Australia
Kamara is a really peppy person and very easy to work with. She asked a lot of questions to get an accurate picture of my background, my work experience, and who I am, and I feel like she did a great job capturing that for my resume. She's a delight to talk to, and I would recommend her services without question. She made the arduous task of having to re-write and restructure everything much easier.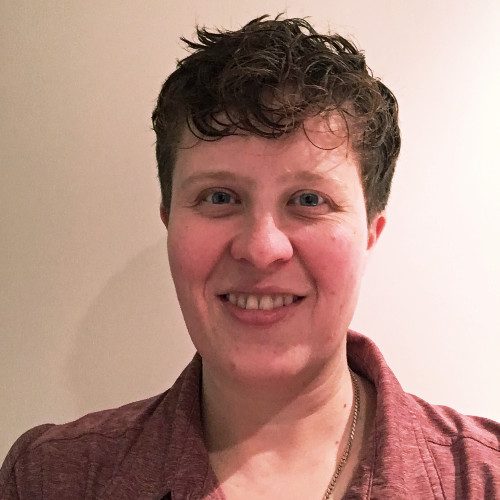 Content Operations Manager, eBooks, Rakuten Kobo – Toronto, ON
Kamara is the ultimate resume/cover letter and Linkedin profile writing professional. She is very thorough in her dealings with the clients, committed to the deadline and asks the right questions. She makes sure that she presents your story in the best possible way. I have used her services recently and I was very impressed with her level of professionalism. She is knowledgeable with the latest resume/cover letter and Linkedin writing techniques. She was able to answer all my questions and clear my doubts. Her interpersonal skills are second to none. I was really thrilled with the results and I recommend her services without any hesitation.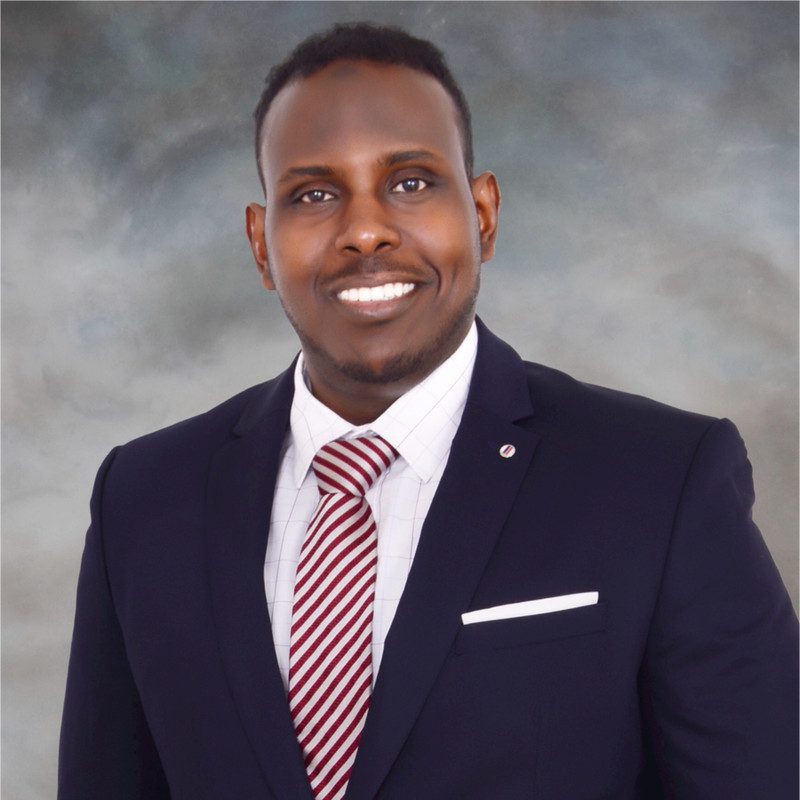 I recently worked with Kamara in re-writing my resume and LinkedIn profile. I was really impressed with the quality of her work. Kamara was able to grasp the essence of who I am, my key strengths and achievements. She then transferred these to my new resume. The new document reflects things in a powerful but gentle way. I believe being able to find the fine balance between these two aspects, combined with very good writing is an invaluable skill that Kamara brings to the table. I had worked so many times in my own resume that it felt flat, not interesting. I am happy Kamara came to the rescue and was able to add her professional touch and inject some energy to it.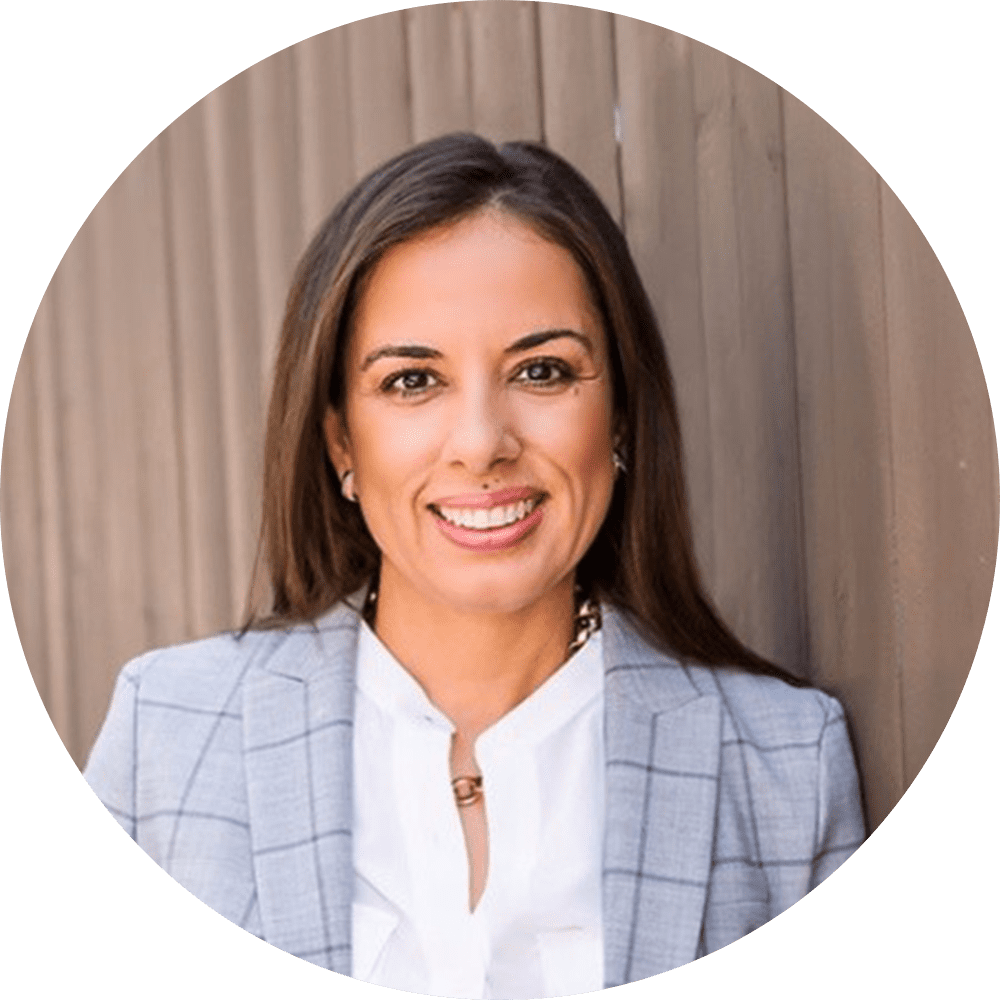 Digital Marketing Director, Creatink – Toronto, ON
Kamara did a great job setting up my LinkedIn, resume and bio.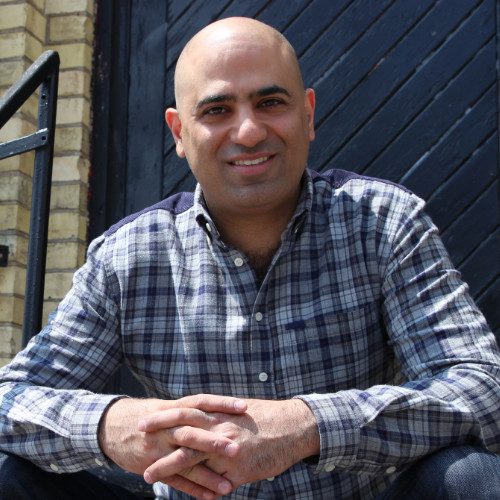 Cryptocurrency & Bitcoin Expert, Speaker & Author | Founder, SatoshiIsComingBack.com – Toronto, ON
Working with Kamara was one of the best decisions that I have made. A true professional, she spent a few hours with me on several occasions to gain a full understanding of my background and career path. She then used that information to revise my resume and profile to better represent me. If you are looking for someone to not only assist with your resume, but someone who will take the time to know and understand you as well as advocate for you, look no further!
Medical Sales Executive – Charlotte, NC
I had the pleasure of working with Kamara recently on rewriting my resume. I was blown away by my first edit because she was able to capture into words the essence of our one hour career story call. She asked a ton of great questions which helped me identify my key strengths. I would highly recommend Kamara to anyone who's looking for assistance on rewriting their resume.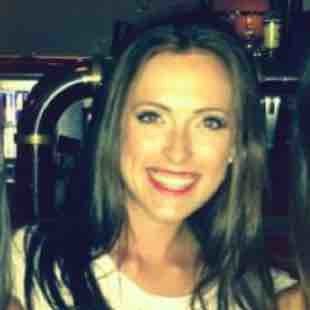 Creative Project Manager – Toronto, ON
Having not needed a Resume for 25 years and then finding myself needing one – Kamara was recommended to me to contact. Wow ! What an amazing experience. Kamara was professional, supportive, a wonderful listener and provided me with so much insight and knowledge. My Resume and Linked in were provided to me in a timely fashion and her follow up and attention to detail was incredible. I am very pleased with the results and know that her assistance will certainly attribute to my career success. Thank you – your time and efforts appreciated. Such a pleasure to work with you and I have already recommended her services.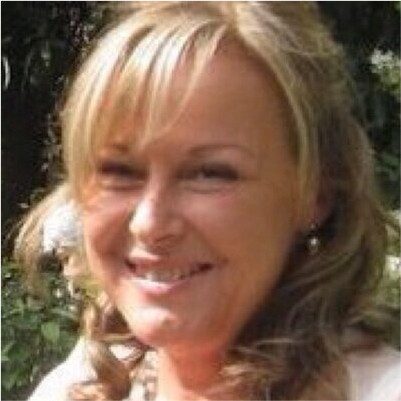 Vancouver Sales Manager, Premiere Suites Western Ltd. – Vancouver, BC
Working with Kamara is one of the best investments I have ever made. She more than delivered what she promised–she over-delivered, and not only on time, but almost more importantly, on target. She has an uncanny ability to "get" her clients and is thus able to meet their needs–some they don't even know they have–in effective and creative ways. She is a talented and focused professional and a completely delightful person to work with. I recommend her wholeheartedly without reservation!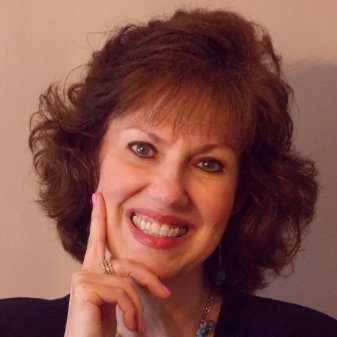 I had the good fortune to be given Kamara's name for some LinkedIn work. My friend said she was the best and boy was she right. I really appreciated Kamara's professionalism, friendly and clear input and guidance during our time and work together. She was always on time (I'm a time nerd) and fully prepared for all our meetings. I'm a tough act to please and Kamara exceeded my expectations. I intend to use her services again for the completion of my upcoming book. This lady is a class act and when she says she will do her best for you, take that as the gospel. Not only do I recommend this young lady to you, but i would add strongly suggest using her wonderful skill set.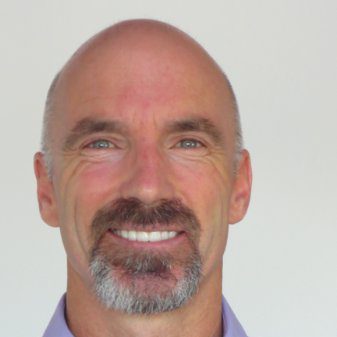 The Celtic Coach – Los Angeles, USA
Kamara Toffolo is a first-rate professional who is deeply knowledgable. She takes the time to know you, help you identify all of your strengths and then works with you to construct a strong portfolio and very effective LinkedIn profile. Her insight, dedication and integrity are second to none. I could not have revamped my LinkedIn without her and would not hesitate to recommend her in the future. My connections have quadrupled and it's all thanks to her.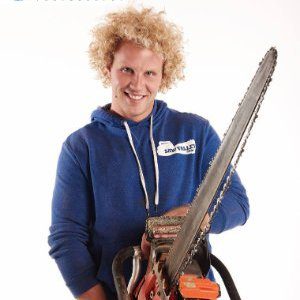 Kamara is the best! I had decided to seek professional assistance in updating my resume and LinkedIn profile, and came across a few of Kamara's LI posts. Her job search advice resonated with me, and I liked her friendly, approachable style. When I messaged Kamara to inquire about her services, she replied back to me quickly, and then I used her very efficient calendar-scheduling link to select a time to talk by phone. After chatting with her, I immediately felt comfortable about moving forward in working with her. I am impressed with pretty much everything about Kamara, but some things that come to mind are her – impeccable work ethic and follow up. Kamara called me on time to the minute every time our appointments were scheduled, and always provided follow up in (and often before) the timeframe she promised. I rarely have seen this kind of flawless level of customer service anywhere in business. She is a unicorn, and inspires me! – creativity. She is a talented wordsmith, and always seemed to find just the right ones to describe my value, skills and experience perfectly. – ability to quickly understand my career story, and then put it together in my resume in a way that is unique and appealing to a prospective hiring team. – supreme professionalism. She is super likable and it would be easy just to chitchat with her, but Kamara was focused on helping me get the most value from my investment in improving my profile, and made sure that our scheduled time together was productive, and moving towards a great end-product. – generosity with her resources and expertise. She genuinely wants to see her clients find great jobs, and goes above and beyond to provide all the tools they need to make their job-searching journeys a positive (or at least less painful!) experience. I will definitely recommend Kamara's services to anyone looking to elevate their resume, LinkedIn profile and job-seeking confidence.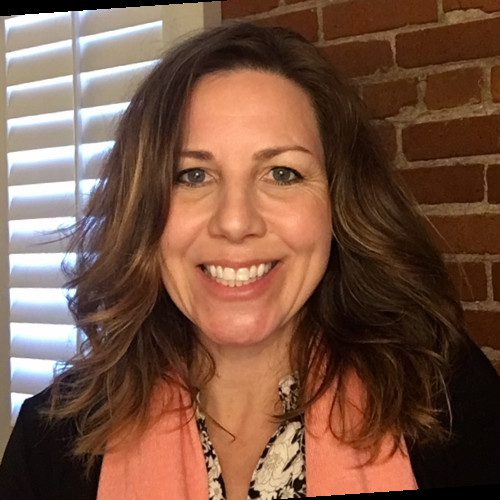 Medical & Clinical Sales Leader – Boston Area, USA
Amazing experience start to finish. Kamara took the time to understand where I was looking to take my career and helped me highlight the key details to position me for the next chapter. Always punctual and professional, it was easy to work with her and I am absolutely impressed with the final results. I've already referred two friends her way and would gladly recommend anyone use her services.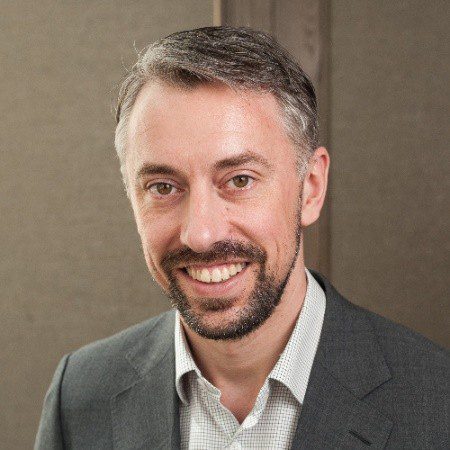 CIO & Technology Advisor – Hong Kong
I'm a Mining professional with +30 years. I decided that it was time for a professional bio makeover and am so happy for having found Kamara to help me. Her creativity, professionalism, and understanding thoroughly depicted my personality, strengths, and accomplishments resulting in a superior product that was directly linked to my next career goals. Truly appreciated Kamara. Thank you!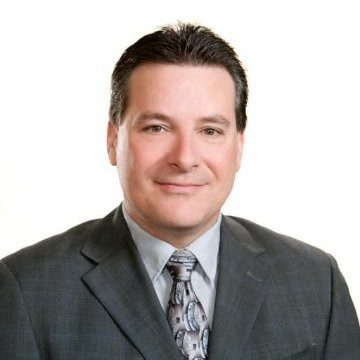 Senior Mine Manager, De Beers Canada – Northern Ontario
Kamara was phenomenal to work with. She was warm and inviting in our conversations. Kamara asked all the appropriate questions to be able to create an award-winning resume/ cover letter and in my case Linkedin profile. She held the utmost professionalism and answered all my questions as we progressed forward. Even in the first drafts, the resume was almost perfect, all that was changed were a few dates and I did not change anything in my cover letter. In the future, if I need to revamp the resume for any reason Kamara is only one person I will contact.
Jon Fleming, Q.MED, Q.ARB
Aspiring Mediator & Arbitrator – Northern BC & Greater Vancouver Area, BC
Working with Kamara was an incredible experience! Through asking insightful and thought-provoking questions on our call, she was able to uncover so many things I've accomplished in my career that I wouldn't have thought to include on my resume. On top of all that, she was lots of fun to work with and always got things done on time. I'm so impressed with my revamped LinkedIn profile and resume – there's no way I could have done this on my own! I highly recommend Kamara without hesitation. Thanks again for your support!
Security & Safety Executive | Chair, ASIS Toronto Chapter – Toronto, ON
I was recommended to Kamara's Resume writing services by a colleague of mine in the same industry. I must say it was probably the best recommendations I have ever received for writing my resume and updating my linkedin profile. The whole process was just easy and extremely professional. From the moment, I received my first drafts, I was duly impressed and knew this was worth every penny. I have and will continue to recommended Kamara's professional resume writing skills to anyone looking to enhance their chances during the next growth phase of their career. Thank You Kamara.
Business Development & Sales Manager – Dubai, UAE
I had the pleasure of working with Kamara on both my resume and LinkedIn profile. After researching various companies throughout North America, I decided to move forward with Kamara because she made the extra effort to not just see where you have been professionally but where you would like to go in your career journey. Kamara see this more than just a resume re-write with fancy words but that of a re-branding of your Career Image. Her processes far outperformed others I had spoken with. Kamara is very dedicated to her craft and its shows in all our conversations and the products she produces.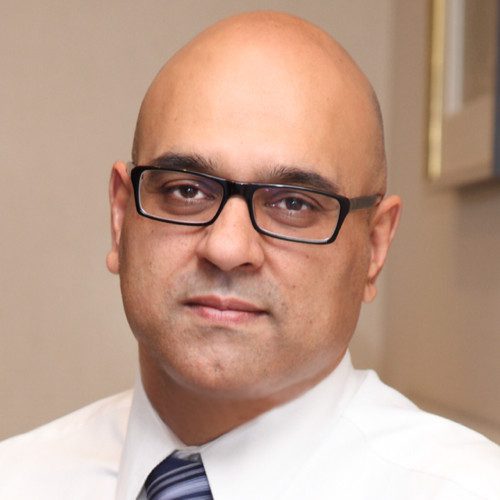 Director, IT – Toronto, ON
I was recently in search of a firm to help update my LinkedIn profile. I recognized early in my career that LinkedIn is an important tool in the business world and to describe ones accomplishments thoroughly is critical when networking. My research led me to Kamara who often posts interesting articles about resume writing and the importance of a complete profile on LinkedIn. As a Resume Writer and a LinkedIn expert, Kamara developed a concis process to identify key experiences and successful accomplishments from her clients. These are important when developing a network of contacts. Kamara has a thorough command of the English language and consequently she successfully developed concis material for my profile. My Linkedin profile has been recognized by several new contacts which has extended my network with experts in the construction, municipal and public safety industry to name a few. I have and will continue to recommend Kamara to anyone wishing to update their resume or LinkedIn profile.
Jean-Marc Nadeau, PhD Candidate, MBA, LLM
CEO, Saskatchewan Urban Municipalities Association – Regina, SK
I am truly honored to have had the opportunity to work with Kamara. I have had many, many compliments on the look and tone of my resume. I was feeling a little low after a recent layoff, and after Kamara redid my resume and profile, I was reminded that I do in fact have a lot to offer and it's been a great confidence builder. Kamara truly listens to you, asks great questions and provides advice and support. She's the total package and I can't recommend her highly enough. She will be my first call when I land my dream job!
Sales and Marketing Professional – Portsmouth, USA
Kamara was kind enough to come in to teach our students about building and improving their LinkedIn profiles. Kamara was communicative, punctual, friendly, and thoughtful. Our students really enjoyed and benefited from her expertise! She was even kind enough to send them some follow up reference guides that they can use in the future for their profiles. Thanks again, Kamara!
Kamara was nothing short of a true professional and complete expert in her field. After 7 years, I was part of a layoff. It had been sometime since I had been in the job market and was not sure what to expect. I originally had someone help me with my resume and simply did not receive responses nor did the individual take a deep dive to understand me. I was introduced to Kamara through my wife's network. She spent a great deal of time getting to know me, understanding how I needed to articulate my strengths and really helped me tell a story through my resume. After we worked together to come up with a 1st and 2nd draft, I began to use the new resume. Not only did I begin to get more responses, I felt I had a clearer picture of what I did and did not want. I cannot thank Kamara enough for her outstanding support, knowledge and partnership through my search. I have landed at a company I am happy at and I owe her a huge thank you. If you are questioning if it is worth working with a professional like Kamara, don't question, just act, you won't be sorry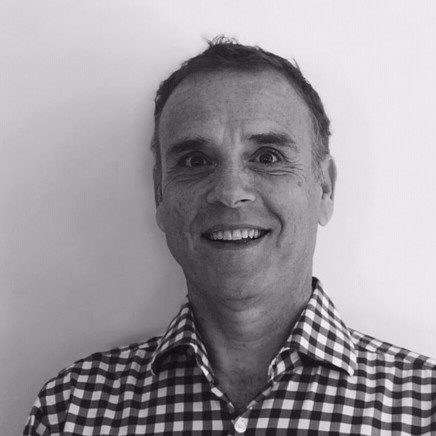 Senior Sales Executive, SaaS Enterprise Software – San Diego, CA
I am newly retired government employee looking for new work challenges within the private sector. Kamara helped me identify and organize my previous skills to not only meet accepted industry standards, but to stand out from the crowd. Kamara took my mediocre resume, bio and Linkedin profile and turned them into a polished marketing tool for maximum effect. During this process, Kamara offered valuable advice to improve all areas related to my job search, increase my exposure, and add new networking strategies. I highly recommend Kamara for anybody looking to improve their profile for potential employers, clients and business opportunities.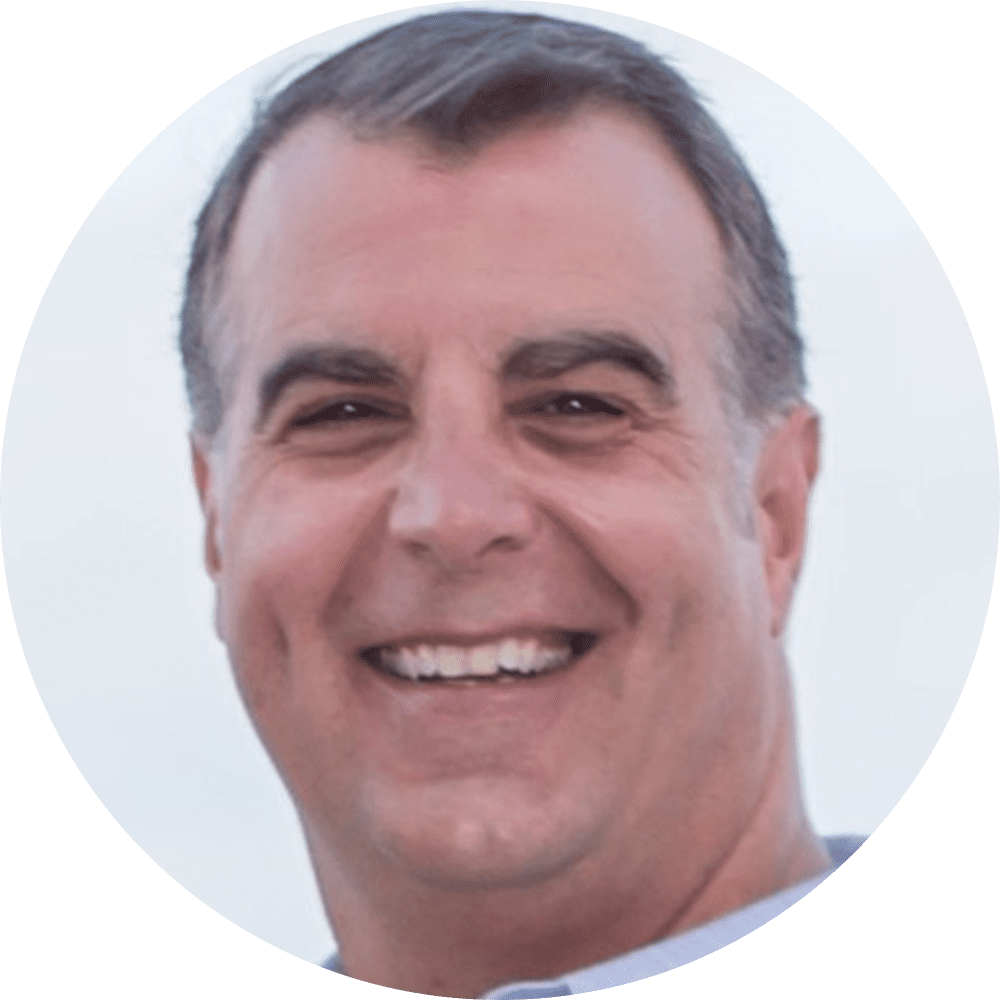 Trainer, Speaker & Consultant – Radicalization and Terrorism: Awareness, Prevention & Response, SOTERIA Security Consulting | Retired OPP Detective Sergeant – Hamilton, ON
After working with Kamara and seeing the results, there was only one thing I regretted! Why didn't I do it sooner. She is extremely knowledgeable with regards to exposure to different industries. She is very organized and delivers on time. Pleasant to work with and I recommend anyone to ask her for a professional touch on their resumes. Resumes and cover letters are the very first impressions that we can impact and it is extremely important it is done properly! everyone should at least ask for her professional edit in my opinion! Thank you Kamara! Love what you have done with my resume, cover letter, and LinkedIn profile.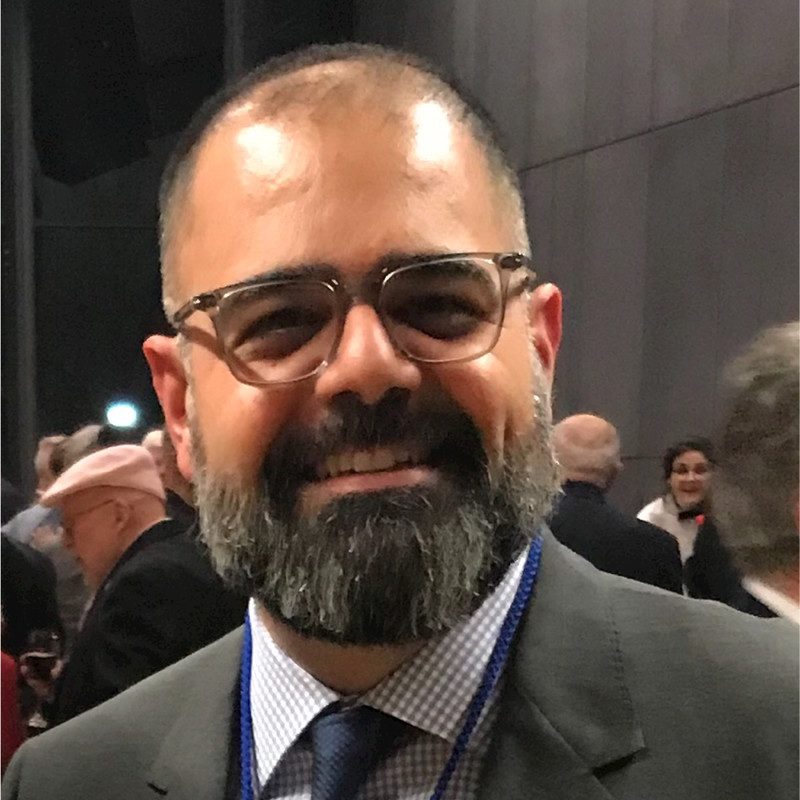 Dental Entrepreneur & Practicing Dentist, Huntsville, ON
I found Kamara from a LinkedIn search for Resume writing professionals. It was my first time using this kind of service, so I didn't quite know what to expect. Right from the beginning though, Kamara delivered! Within hours of my making contact, Kamara had replied and was ready to get started with a structured approach to achieving my goals. She was organized, professional and demonstrated deep knowledgeable in her craft. We worked closely together in the coming days, sculpting an amazing resume and cover letter! I would highly recommend her services!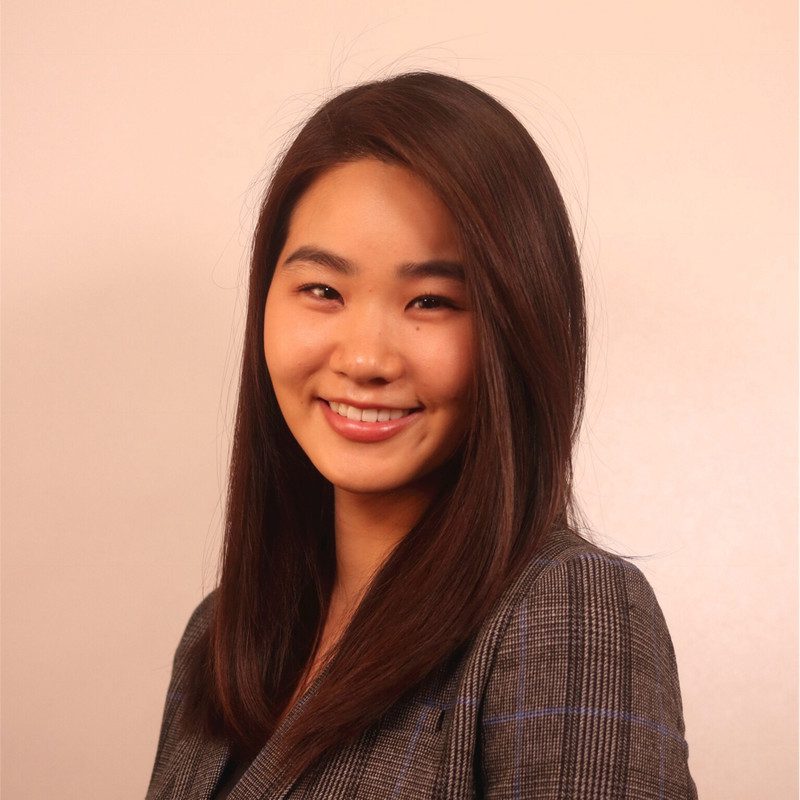 Japanese Language Teacher, In-person & Online – Toronto, ON
Kamara was referred to me by a colleague who spoke so highly of her, and truth be told, I've started to refer her as well! Prior to connecting with Kamara, I had done quite a bit of research and had preliminary discussions with others in this particular line of work, and I can honestly say that with Kamara it was an instant click and trust. She is true professional! She takes the effort to know her client, understand their world and what they are seeking. She never made me feel like a "number" but rather made me feel heard and valued. In a short period of time, she accomplished to create what I always aspired and struggled to convey in my resume and LinkedIn profile. I'm so happy with the end results! Thank you Kamara for your level of engagement and compassion!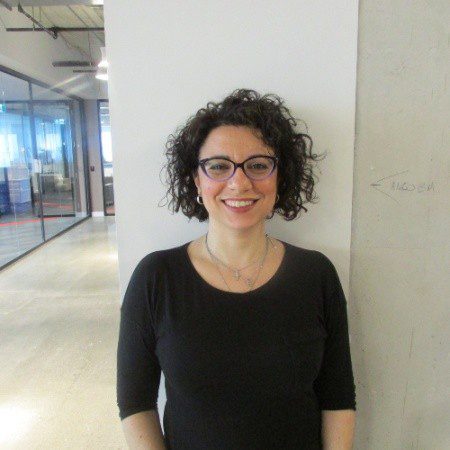 National HR Lead, Lean In Canada – Toronto, ON
I engaged Kamara to assist me with crafting a new resume as I searched for my next senior HR opportunity. Overall, I was extremely happy with her work! She developed a new resume, cover letter and LinkedIn profile that highlighted my core strengths and career successes in a clear, succinct and compelling way. She is professional, client-centred, and committed to producing high-quality products that exceed customer expectations. I would highly recommend working with Kamara!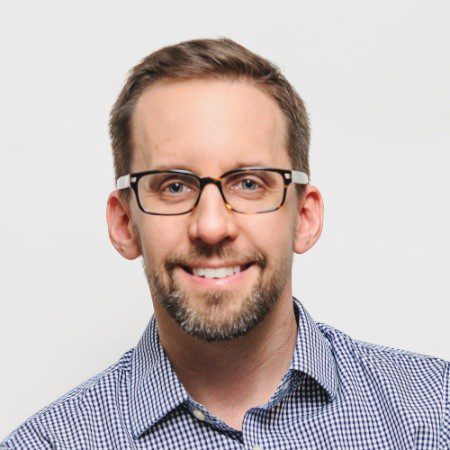 Global Lead, Talent & Organizational Effectiveness, ABC Group – Toronto, ON
Kamara did an outstanding job helping me with my resume. She has good understanding on business and CXO profiles /roles. she is really engaging and does a wonderful job. would highly recommend kamara.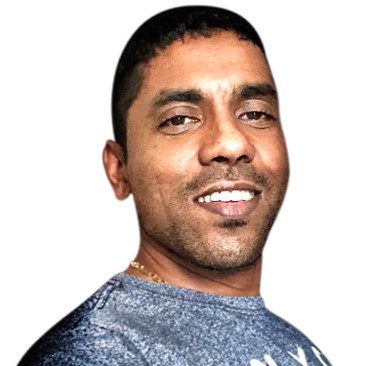 CEO & Start-up Advisor, in Telecommunications, Technology, Product Management & Global Marketing – Toronto, ON
Kamara did a wonderful job helping me with polishing my resume and bring some of the my expertise back to the table. She truly asked honest and right questions to make sure she has all the necessary information. On top of the great service Kamara provided,it worth to mention she is very on time and keep her promises in regarding the turn around time.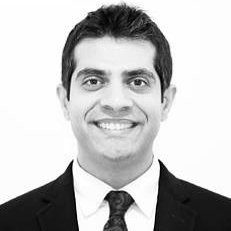 Foad Davani, MBA, PMP, MAS
VP, Eastern Canada Operations, MoneyWay Financial Group – Toronto, ON
I had traditionally found all my jobs via personal referrals. However, I was at a point where I wanted to change from consulting roles to a corporate position. I know my capabilities and I speak well…but I wasn't reflecting my strengths clearly in my resume and LinkedIn profile. I found Kamara via LinkedIn and the testimonies of people she had done work for. Kamara worked with me to focus my resume and LinkedIn profile on my core strengths and experiences. Kamara was also a great sounding board for my job search, providing me with valuable suggestions on how to approach opportunities. If you are looking to work with Kamara, you'll find Kamara is extremely well organized and focused – every timeline promised was met.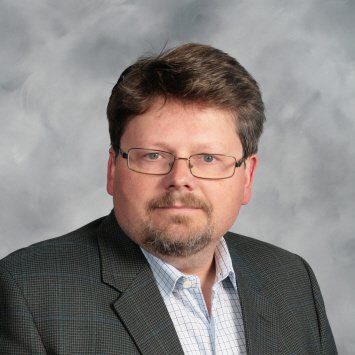 Senior Data Governance & Data Management Leader – Toronto, ON
Kamara really did an outstanding job helping me build my resume and LinkedIn. She took her time during our consultation, asked lots of questions about my past experience and work ethic to find exactly where my strengths were and how to best highlight them within my CV and profile. I would recommend her to anyone in my network, her help has been invaluable.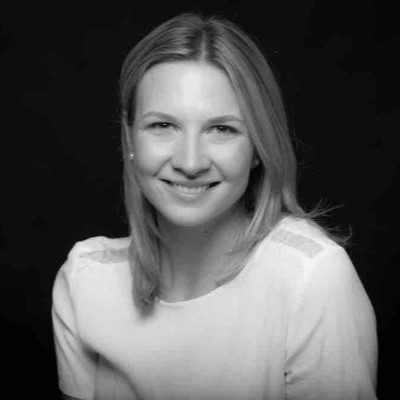 Manager, Brands, Wasserman – Toronto, ON
WOW this experience with Kamara has been life changing. She managed to take our hour long conversation and express my personality and passion into words, something I have never been able to do. I can not stop raving about how accurate she was at describing who I am and what I am passionate about. I am on pins and needles to see what will come from all her hard work and talent at "knowing" her clients after just one call. Thank you thank you thank you …. I 100% recommend and endorse Kamara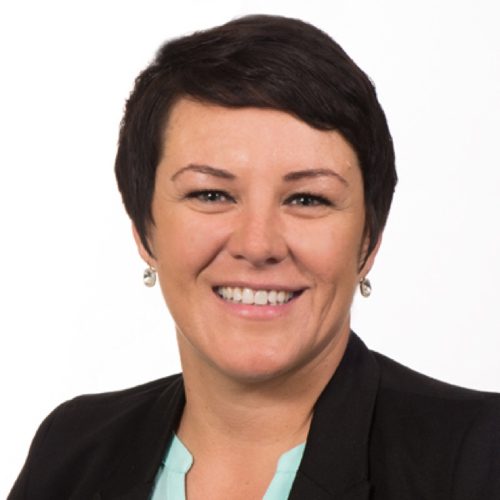 Account Manager, Co-operators – Toronto, Ontario
Kamara Toffolo is one of the best listeners I know. As a compassionate and accomplished coach, Kamara asks really good questions, she makes astute observations, and she listens. And this whole package means that she helps you to start really listening to your self, really hearing yourself, and then really acting on what you hear. Kamara has the ability to "listen you" right into a new perspective, right into a new realization, right into a new career.