UNDERPAID. PASSED OVER. PISSED OFF.
I bet that's why you're here. You're pissed off that you were passed over for another promotion. Pissed off that you've paid your dues and you're not being paid what you deserve. Pissed off that things aren't going according to plan. Pissed off that finding a new job is so damn hard.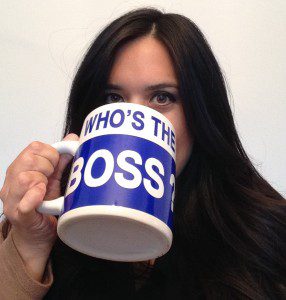 HOW I TURNED PISSED OFF INTO PURPOSE
A few years ago, I was in the same place that you are. I was unappreciated and unrecognized in my corporate job. I was a leader without the title. And I was doing double the work at half the pay.
I knew I needed a change, I knew what it looked like, but I had no idea how to get there.
This led to some Eat-Pray-Love-esque soul searching and countless bottles of sauvignon blanc. I realized I wanted to help other pissed off people get new gigs, get promoted, and get happy.
Fast-forward to today, I've now helped hundreds of job seekers around the world land great-fitting gigs! I've worked with clients just like you, and equipped them with the tools and strategies to land interviews for kickass jobs and badass companies.
I could tell you my whole professional history, blah blah blah, but that's not interesting (If you really want to know, feel free to stalk me on LinkedIn or check out this more official-sounding bio).
Hours of The Office Watched
Enough about me. This is about YOU.
My team and I help our clients tackle their job searching not the right way, but the way that WORKS and land interviews in only a matter of weeks.
We've worked with established professionals at all levels from mid-career to executive across a diverse range of industries, specialties, and roles.
Some of our kickass clients have included:
A brilliant Marine Biologist turned Real Estate Analyst
A savvy Model Scout turned Head of Business Development for one of the Canada's top speaker bureaus
A creative Electronic Designer specializing in nuclear power expanding their consulting biz
A jet-setting Press Officer to Royalty turned Director of Strategy
A badass former Chief of Police turned City Manager visionary
An admired financial services executive tackling the most epic point of their career